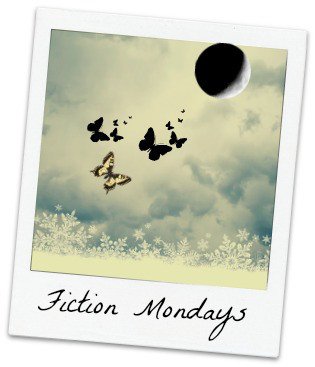 Fiction Mondays is a writer's showcase posted every Monday. My goal eventually is to feature writers work here. Amateur, to published writers, and those who love the written word. To express and receive feedback. The writing can be fan-fiction, original short stories, poetry as well as sneak peaks of published authors latest release. Some of you may recognize and love while other will be a new discovery.

Browse Inside Meridian by Josin L McQuein
---
Chapter 1
Tobin
We're at Day 49 AF-days since the Arc fell.
Almost two months ago, a group of kids with rocks took down the security lights that  had guarded this compound  for generations, and the Fade walk through. No one died. No one was stolen away in the Dark. In fact, it was opposite. They brought back the people we'd written off as lost.
Everything change, but you'd never know it the way things have settled. Walk the perimeter. See nothing. Report nothing. Test the lights. Walk the perimeter. See nothing. Report nothing. Lock step and follow orders. Training for security position should involve more action, but that's all been past tense since the night my friends and I brought the Arc down.
" Twenty-seven? "
Mr Pace's voice crackles through the radio, at the same exact second he calls every night.
" Present, Teacher, " I say, using a voice I know he can't stand.
" That wasn't even funny the first time. "
" Present, Elias? "
" Tobin . . . "
" Sorry. "
" And I'm pretty sure I've warned you about lying to a superior, too. "
" So write me up for apologizing I dare you. "
He's got no one to report to. With our former leader Honoria, hiding out in the lower parts of the compound he is as high up the command chain you can go.
" Keep it up and I'll do you one better. " he says sourly " I'll tell your father. "
Okay that would be worse than the write up.  read more . . .
---