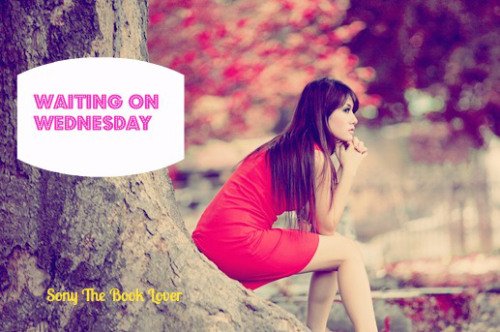 Waiting on Wednesday is hosted by Jill over at Breaking The Spine featuring books we have been eagerly anticipating but have hit your local bookstore shelves yet.
---
Title: Fury by Alexander Gordon Smith
Series: The Fury
Published : July 23, 2013
Publisher:Farrar, Straus and Giroux
Genre : Horror
Format :Hardcover
Pages: 688

From the creator of the Escape from Furnace series, a ferocious epic of supernatural terror, perfect for Stephen King fans 
Imagine if one day, without warning, the entire human race turns against you, if every person you know, every person you meet becomes a bloodthirsty, mindless savage . . . That's the horrifying reality for Cal, Brick, and Daisy. Friends, family, even moms and dads, are out to get them. Their world has the Fury. It will not rest until they are dead.
In Alexander Gordon Smith's adrenaline-fueled saga, Cal and the others must uncover the truth about what is happening before it destroys them all. But survival comes at a cost. In their search for answers, what they discover will launch them into battle with an enemy of unimaginable power.
---
Title: The Burning Sky by  Sherry Thomas
Series: Elemental trilogy ( #1 )
Published: September 17, 2013
Publisher: Blazer + Bray
Genre: Fantasy
Format: Hardcover
Pages: 468

It all began with a ruined elixir and an accidental bolt of lightning…
Iolanthe Seabourne is the greatest elemental mage of her generation—or so she's being told. The one prophesied for years to be the savior of The Realm. It is her duty and destiny to face and defeat the Bane, the greatest mage tyrant the world has ever known. A suicide task for anyone let alone a sixteen-year-old girl with no training, facing a prophecy that foretells a fiery clash to the death.
Prince Titus of Elberon has sworn to protect Iolanthe at all costs but he's also a powerful mage committed to obliterating the Bane to revenge the death of his family—even if he must sacrifice both Iolanthe and himself to achieve his goal.
But Titus makes the terrifying mistake of falling in love with the girl who should have been only a means to an end. Now, with the servants of the Bane closing in, he must choose between his mission and her life.
---
The following two tabs change content below.
Just a girl mad about books and loves to talk about them. I read, and blog about books. I also review books on
YouTube
, I watch a lot of Youtube videos. I'm obsessed with HGTV design make over shows. Fan of Dr Who and so many other tidbits that make me, me.
Latest posts by Sonya Stephen (see all)