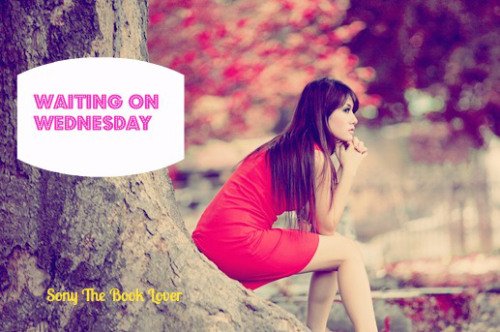 Waiting on Wednesday is hosted by Jill over at Breaking The Spine featuring books we have been eagerly anticipating but have hit your local bookstore shelves yet.
---
Title: The Broken Hearted by Amelia Kahaney
Published: October 12, 2013
Publisher: Harper Teen
Genre: Science Fiction
Format: Hardcover
Pages: 320

A teenage girl is transformed into a reluctant superhero and must balance her old life with the dark secret of who she has become.
Prima ballerina Anthem Fleet is closely guarded by her parents in their penthouse apartment. But when she meets the handsome Gavin at a party on the wrong side of town, she is immediately drawn into his dangerous world. Then, in a tragic accident, Anthem falls to her death. She awakes in an underground lab, with a bionic heart ticking in her chest. As she navigates her new life, she uncovers the sinister truth behind those she trusted the most, and the chilling secret of her family lineage…and her duty to uphold it.
The Dark Knight meets Cinder in this gripping and cinematic story of heartbreak and revenge. From Alloy Entertainment, this inventive new superhero story is sure to captivate any reader.

Reason: The premise I never read before and its being described as Dark Knight meets Cinder. The had me at Dark Knight.
---
Title: Man Made Boy by John Skovron
Published: October 3, 2013
Publisher: Viking Penguin
Genre: Retellings
Format: Hardcover
Pages: 368

Imagine a group of monsters who pose as a Circ de Soleil style Broadway show, passing their magical abilities off as special effects. Vampires, werewolves, fairies, sirens, medusas, minotaurs…the works. Who might be a good bouncer for such a dangerous menagerie? Well, Frankenstein's Monster of course. Then, what if the Monster and the Bride got together and created a child of their own named…well, Boy, of course, because that's what he is.
And what if Boy grew up to be a bright, sensitive, and rebellious teenage hacker who was tired of living his whole life inside the confines of a Broadway theater? How far will he go to prove to them all, including the lead dancer girl he's always pined for, that he's going to be somebody important and not just the Son of Frankenstein's Monster?

Reason: Now that is interesting. I want to read it now.  
---
Just a girl mad about books and loves to talk about them. I read, and blog about books. I also review books on
YouTube
, I watch a lot of Youtube videos. I'm obsessed with HGTV design make over shows. Fan of Dr Who and so many other tidbits that make me, me.
Latest posts by Sonya Stephen (see all)