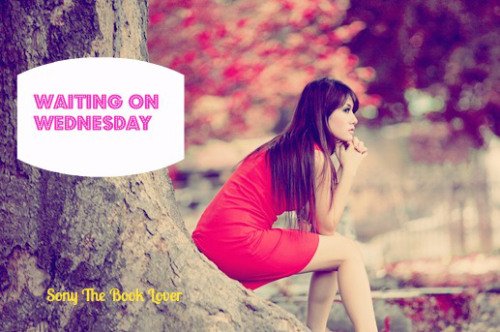 Waiting on Wednesday is hosted by Jill over at Breaking The Spine. Featuring books we are eagerly anticipating but have reached bookshelves yet.
---
Title: Reaper's Legacy
Series: Reaper MC # 2
Published: February 4, 2014
Publisher: Berkley Trade
Genre: New Adult
Format: Paperback
Pages: 352

WELCOME TO THE CLUB
Eight years ago, Sophie gave her heart—and her virginity—to Zach Barrett on a night that couldn't have been less romantic or more embarrassing. Zach's step-brother, a steely-muscled, tattooed biker named Ruger, caught them in the act, getting a peep show of Sophie he's never forgotten. She may have lost her dignity that fateful night, but Sophie also gained something precious—her son Noah. Unfortunately, Zach's a deadbeat dad, leaving Ruger to be Noah's only male role model. When he discovers Sophie and his nephew living in near poverty, Ruger takes matters into his own hands—with the help of the Reapers Motorcycle Club—to give them a better life.
Living with outlaw bikers wasn't Sophie's plan for her son, but Ruger isn't giving her a choice. He'll be there for Noah, whether she wants him or not. But Sophie does want him, has always wanted him. Now she'll learn that taking a biker to bed can get a girl dirty in every way.
Reason- Because every once and awhile a little dirty aint hurt nobody. Besides the good girl   who makes the mistakes of giving it up to a loser and gets pregnant but does her best and gets  the better bother, sure its predictable but still a treat.
---
Just a girl mad about books and loves to talk about them. I read, and blog about books. I also review books on
YouTube
, I watch a lot of Youtube videos. I'm obsessed with HGTV design make over shows. Fan of Dr Who and so many other tidbits that make me, me.
Latest posts by Sonya Stephen (see all)