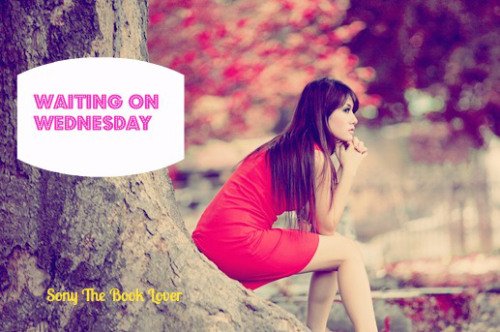 Waiting on Wednesday is hosted by Jill over at Breaking The Spine. Featuring books we are eagerly anticipating but have reached bookshelves yet.
---
Title: Dorothy Must Die by Danielle Paige
Series: Dorothy Must Die ( #1)
Published: April 1, 2013
Publisher: Harper Teen
Genre: Retellings
Format: Hardcover
Pages: 432

I didn't ask for any of this. I didn't ask to be some kind of hero.
But when your whole life gets swept up by a tornado—taking you with it—you have no choice but to go along, you know?
Sure, I've read the books. I've seen the movies. I know the song about the rainbow and the happy little blue birds. But I never expected Oz to look like this. To be a place where Good Witches can't be trusted, Wicked Witches may just be the good guys, and winged monkeys can be executed for acts of rebellion. There's still the yellow brick road, though—but even that's crumbling.
What happened?
Dorothy. They say she found a way to come back to Oz. They say she seized power and the power went to her head. And now no one is safe.
My name is Amy Gumm—and I'm the other girl from Kansas.
I've been recruited by the Revolutionary Order of the Wicked.
I've been trained to fight.
And I have a mission:
Remove the Tin Woodman's heart.
Steal the Scarecrow's brain.
Take the Lion's courage.
Then and only then—Dorothy must die!
Reason: What an awesome title that alone deserves a read. 
---
Title: Death Sworn by Leah Cypess
Publisher: March 4, 2014
Published: Greenwilow
Genre: Fantasy
Format: Hardcover
Pages: 352

When Ileni lost her magic, she lost everything: her place in society, her purpose in life, and the man she had expected to spend her life with. So when the Elders sent her to be magic tutor to a secret sect of assassins, she went willingly, even though the last two tutors had died under mysterious circumstances.
But beneath the assassins' caves, Ileni will discover a new place and a new purpose… and a new and dangerous love. She will struggle to keep her lost magic a secret while teaching it to her deadly students, and to find out what happened to the two tutors who preceded her. But what she discovers will change not only her future, but the future of her people, the assassins… and possibly the entire world.
Reason: I love Leah Cypess 's writing. And this story sounds interesting.
---