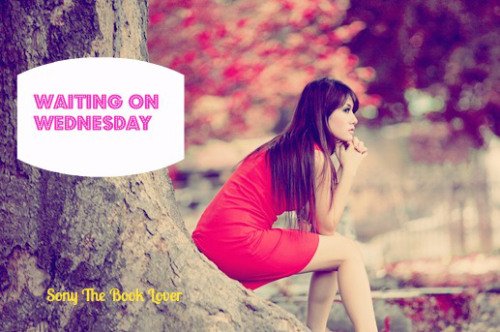 Waiting on Wednesday is hosted by Jill over at Breaking the Spine . Featuring books we are eagerly anticipated but haven't hit your local bookshelves.
---
Title: Born of Deception by Teri Brown
Series: Born of illusion (#2)
Published: June 10, 2014
Publisher: Blazer + Bray
Genre: Paranormal
Format: Hardcover
Pages: 352

Budding illusionist Anna Van Housen is on top of the world: after scoring a spot on a prestigious European vaudeville tour, she has moved to London to chase her dream and to join an underground society for people like her with psychic abilities. Along with her handsome beau, Cole Archer, Anna is prepared to take the city by storm.
But when Anna arrives in London, she finds the group in turmoil. Sensitives are disappearing and, without a suspect, the group's members are turning on one another. Could the kidnapper be someone within the society itself—or has the nefarious Dr. Boyle followed them to London?
As Cole and Anna begin to unravel the case and secrets about the society are revealed, they find themselves at odds, their plans for romance in London having vanished. Her life in danger and her relationship fizzling, can Anna find a way to track down the killer before he makes her his next victim—or will she have to pay the ultimate price for her powers?
Set in Jazz-Age London, this alluring sequel to Born of Illusion comes alive with sparkling romance, deadly intrigue, and daring magic.
Reason: I'm reading the first one and I loved the concept. 
---
The following two tabs change content below.
Just a girl mad about books and loves to talk about them. I read, and blog about books. I also review books on
YouTube
, I watch a lot of Youtube videos. I'm obsessed with HGTV design make over shows. Fan of Dr Who and so many other tidbits that make me, me.
Latest posts by Sonya Stephen (see all)