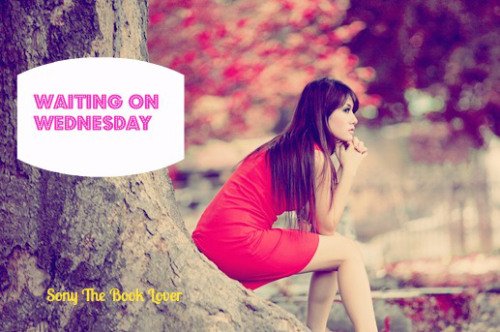 Waiting on Wednesday is hosted over at Breaking The Spine. Featuring books we are eagerly anticipating but haven't hit your local book shelves.
---
Title: Meridian by Josin L McQuien
Series: Arclight 2
Published: April 22, 2014
Publisher: Green Willow Books
Genre: Dystopian
Format: Hardcover
Pages: 464

Marina thought that she had solved all of the Arclight's mysteries. She had found her own history—that she was one of the Fade, that she never should have been human. She knows that the Fade who surround the Arclight don't want to be the humans' enemies at all. She knows that the leader of those inside the Arc, Honoria Whit, never told the whole truth. But there is so much more that Marina is just discovering.
There are more survivors out there. Only Marina—and her friends, all of whom have connections to the Fade they'd never known about—can lead her people to them. But there are also darker dangers, things that even the Fade fear. And Marina slowly realizes she may never have been "cured," after all. The sequel to Arclight, Meridian is an intense, action-packed page-turner about the lines we draw between right and wrong, light and dark . . . and the way nothing is ever that black and white.

Reason: Check out that awesome cover out though I have been burn by pretty covers before. This one is calling out to me read me.
---
The following two tabs change content below.
Just a girl mad about books and loves to talk about them. I read, and blog about books. I also review books on
YouTube
, I watch a lot of Youtube videos. I'm obsessed with HGTV design make over shows. Fan of Dr Who and so many other tidbits that make me, me.
Latest posts by Sonya Stephen (see all)