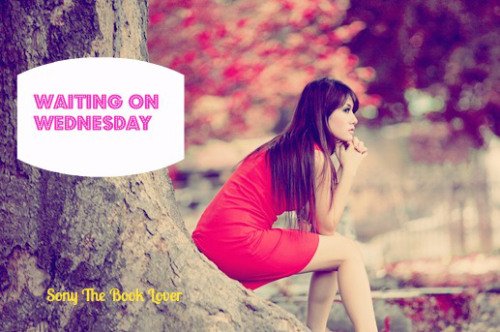 Waiting on Wednesday is hosted over at Breaking The Spine. Featuring books we are eagerly anticipating but haven't hit your local book shelves.
---
Title: The Half Life of Molly Pierce by Katrina Leno
Published: July 8, 2014
Publisher: HarperTeen
Genre: Mystery
Format: Hardcover
Pages: 256

You take it for granted. Waking up. Going to school, talking to your friends. Watching a show on television or reading a book or going out to lunch. You take for granted going to sleep at night, getting up the next day, and remembering everything that happened to you before you closed your eyes.
You live and you remember.
Me, I live and I forget.
But now—now I am remembering.
For all of her seventeen years, Molly feels like she's missed bits and pieces of her life. Now, she's figuring out why. Now, she's remembering her own secrets. And in doing so, Molly uncovers the separate life she seems to have led…and the love that she can't let go.
The Half Life of Molly Pierce is a suspenseful, evocative psychological mystery about uncovering the secrets of our pasts, facing the unknowns of our futures, and accepting our whole selves.
Reason: This sounds like such an interesting story I want to see how writer Leno excites it. Because stories like this can be complex and if done wrong its a bore. Fingers crossed.
---
The following two tabs change content below.
Just a girl mad about books and loves to talk about them. I read, and blog about books. I also review books on
YouTube
, I watch a lot of Youtube videos. I'm obsessed with HGTV design make over shows. Fan of Dr Who and so many other tidbits that make me, me.
Latest posts by Sonya Stephen (see all)