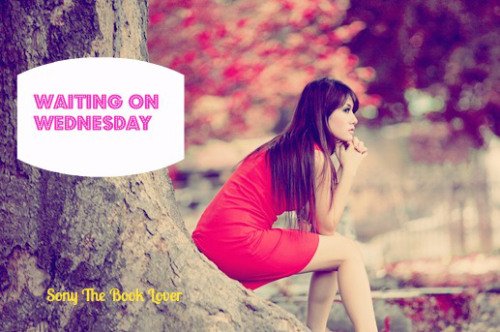 Waiting On Wednesday is hosted by Jill over at  Breaking The Spine featuring books we are anticipating but haven't reached local bookstores.
---
Title: The Perilous Sea by Sherry Thomas
Series: The Elemental Trilogy  (#2)
Published: September 9, 2014
Publisher: Blazer + Bray
Genre: Paranormal Fantasy
Format: Hardcover
Page: 432

Iolanthe and Titus continue their mission to defeat the Bane in this striking sequel to The Burning Sky—perfect for fans of Cinda Williams Chima and Kristin Cashore—which Publishers Weekly called "a wonderfully satisfying magical saga" in a starred review and Kirkus Reviews said "bids fair to be the next big epic fantasy success."
After spending the summer away from each other, Titus and Iolanthe (still disguised as Archer Fairfax) are eager to return to Eton College to resume their training to fight the Bane. Although no longer bound to Titus by blood oath, Iolanthe is more committed than ever to fulfilling her destiny—especially with the agents of Atlantis quickly closing in.
Soon after arriving at school, though, Titus makes a shocking discovery, one that throws into question everything he believed about their mission. Faced with this revelation, Iolanthe struggles to come to terms with her new role, while Titus must choose between following his mother's prophecies—or forging a divergent path to an unknowable future.
Reason: To find out what happens next. 
---
Title: A Thousand Pieces by Claudia Grey
Series: Firebird (#1)
Published: November 4, 2014
Publisher: HarperTeen
Genre: Science Fiction
Format: Hardcover
Pages: 368

Cloud Atlas meets Orphan Black in this epic, dimension-bending trilogy by New York Times bestselling author Claudia Gray about a girl who must chase her father's killer through multiple dimensions. A Thousand Pieces of You explores an amazingly intricate multiverse where fate is unavoidable, the truth elusive, and love the greatest mystery of all.
Marguerite Caine's physicist parents are known for their groundbreaking achievements. Their most astonishing invention, called the Firebird, allows users to jump into multiple universes—and promises to revolutionize science forever. But then Marguerite's father is murdered, and the killer—her parents' handsome, enigmatic assistant, Paul— escapes into another dimension before the law can touch him.
Marguerite refuses to let the man who destroyed her family go free. So she races after Paul through different universes, always leaping into another version of herself. But she also meets alternate versions of the people she knows—including Paul, whose life entangles with hers in increasingly familiar ways. Before long she begins to question Paul's guilt—as well as her own heart. And soon she discovers the truth behind her father's death is far more sinister than she expected.
Reason: Sounds interesting