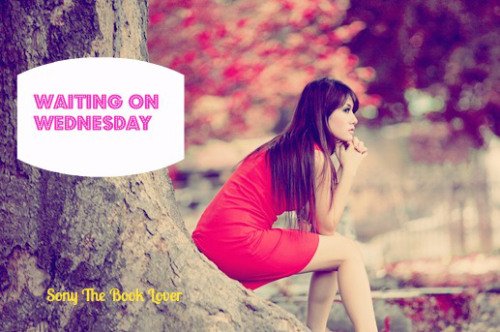 Waiting On Wednesday is hosted by Jill over at Breaking The Spine featuring books we are anticipating but haven't reached local bookstores.
---
Title: Stray by Elissa Sussman
Series: Untitled ( #1)
Publisher: October 7, 2014
Published: GreenWillow Books
Genre: Fantasy
Format: Hardcover
Pages: 384

I am grateful for my father, who keeps me good and sweet. I am grateful for my mother, who keeps her own heart guarded and safe. I am grateful for my adviser, who keeps me protected. I am grateful for the Path, which keeps me pure. Ever after."
Princess Aislynn has long dreamed about attending her Introduction Ball, about dancing with the handsome suitors her adviser has chosen for her, about meeting her true love and starting her happily ever after.
When the night of the ball finally arrives and Nerine Academy is awash with roses and royalty, Aislynn wants nothing more than to dance the night away, dutifully following the Path that has been laid out for her. She does not intend to stray.
But try as she might, Aislynn has never quite managed to control the magic that burns within her-magic brought on by wicked, terrible desires that threaten the Path she has vowed to take.
After all, it is wrong to want what you do not need. Isn't it?
STRAY is the first in a collection of intertwined stories, all set in a world where magic is a curse that only women bear and society is dictated by a strict doctrine called The Path. A cross between The Handmaid's Tale and Wicked, with a dash of Grimm and Disney thrown in, this original fairy tale will be released October 7th.
Reason: Curious and intrigued
---
Title: Crash And Burn by Michael Hassan
Published: October 10, 2014
Publisher: Balzer + Bray
Genre: Realistic Fiction
Format: Paperback
Pages: 544

On April 21, 2008, Steven "Crash" Crashinsky saved more than a thousand people when he stopped his classmate David Burnett from taking their high school hostage armed with assault weapons and high-powered explosives.  You likely already know what came after for Crash: the nationwide notoriety, the college recruitment, and, of course, the book deal.
What you might not know is what came before: a story of two teens whose lives have been inextricably linked since grade school, who were destined, some say, to meet that day in the teachers' lounge of Meadows High. And what you definitely don't know are the words that Burn whispered to Crash right as the siege was ending, a secret that Crash has never revealed.
Until now.
Michael Hassan's shattering novel is a tale of first love and first hate, the story of two high school seniors and the morning that changed their lives forever. It's a portrait of the modern American teenage male, in all his brash, disillusioned, oversexed, schizophrenic, drunk, nihilistic, hopeful, ADHD-diagnosed glory. And it's a powerful meditation on how normal it is to be screwed up, and how screwed up it is to be normal.
Reason: Sounds interesting. I love the cover. This is the paperback release.
---