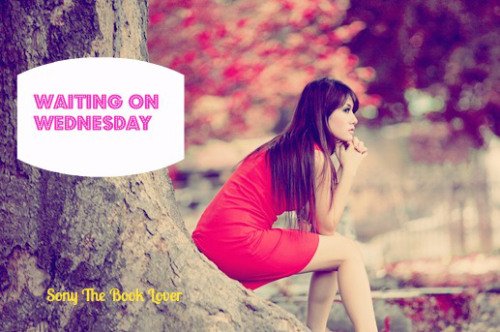 Waiting on Wednesday is hosted by Jill over at Breaking The Spine. Featuring books we are eagerly anticipating but haven't hit the local book shelves yet. As I mentioned before in my New Years post I had begun to explore reading beyond YA. Though I haven't abandoned YA I want to include books I'm interested in reading.
---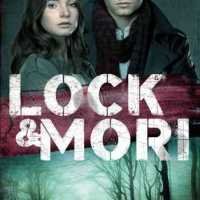 Title: Lock & Mori by Heather W. Petty
Publisher: Simon and Schuster
Published: September 15, 2015
Genre: Mystery
Format: Hardcover
Pages: 256

In modern-day London, two brilliant high school students, one Sherlock Holmes and a Miss James (Mori) Moriarty meet. A murder will bring them together. The truth very well might drive them apart. Before they were mortal enemies, they were much more…
FACT: Someone has been murdered in London's Regent's Park. The police have no leads.
FACT: Miss James (Mori) Moriarty and Sherlock (Lock) Holmes should be hitting the books on a school night. Instead, they are out crashing a crime scene.
FACT: Lock has challenged Mori to solve the case before he does. Challenge accepted.
FACT: Despite agreeing to Lock's one rule, they must share every clue with each other, Mori is keeping secrets.
OBSERVATION: Sometimes you can't trust the people closest to you with matters of the heart. And after this case, Mori may never trust Lock again.
Reason: I'm a fan of Sherlock Holmes books and television series. So I'm curious about the spin on this re-telling.
---
Title: Buddha's Wife by Janet Surrey & Samuel Shem
Publisher: Atria Books
Published: June 30, 2015
Genre: Spirituality
Format: Hardcover
Pages: 320

As the category of women's spirituality continues to grow, The Buddha's Wife offers to a broad audience for the first time the intimate and profound story of Princess Yasodhara, the wife Buddha left behind, and her alternative journey to spiritual enlightenment.
What do we know of the wife and child the Buddha abandoned when he went off to seek his enlightenment? The Buddha's Wife brings this rarely told story to the forefront, offering a nuanced portrait of this compelling and compassionate figure while also examining the practical applications her teachings have on our modern lives.
Princess Yasodhara's journey is one full of loss, grief, and suffering. But through it, she discovered her own enlightenment within the deep bonds of community and, ordinary relationships. While traditional Buddhism emphasizes solitary meditation, Yasodhara's experience speaks of The Path of Right Relation, and of achieving awareness not alone but together with others.
The Buddha's Wife is comprised of two parts: the first part is a historical narrative of Yasodhara's fascinating story, and the second part is a how-to reader's companion filled with life lessons, practices, and reflections for the modern seeker. Her story provides a relational path, one which speaks directly to our everyday lives and offers a doorway to profound spiritual maturation, awakening, and wisdom beyond the solitary, heroic journey.
Reason: I'm in a place where learning new things improving myself is fun and makes me feel more in-tune with myself. Buddha's wife sounds interesting.
---